Portland Airport (PDX)
Use this website to quickly find the most important information about Portland International Airport: Flights (Departures, Arrivals), Parking, Car Rentals, Hotels near the airport and other information about Portland airport. Plan your travel to Portland Airport with the information provided in this site.
Portland International Airport (IATA: PDX, ICAO: KPDX), also known directly as PDX, is the largest airport in the United States state of Oregon. The airport is located inside the Portland city limits, 6 miles (10 km) northeast of Downtown Portland.
Portland Airport has direct connections to some major airport hubs throughout the United States. It also operate non-stop international flights to Germany, Canada, Iceland, Mexico, Japan, the Netherlands and the United Kingdom.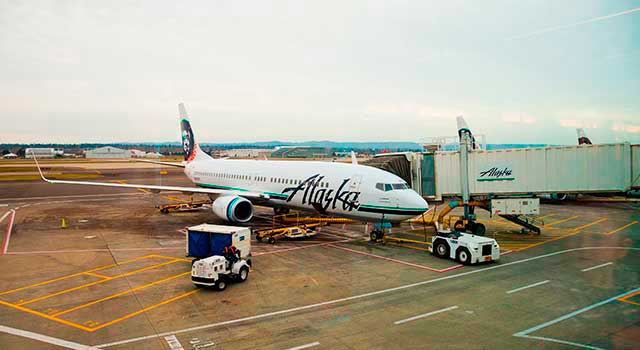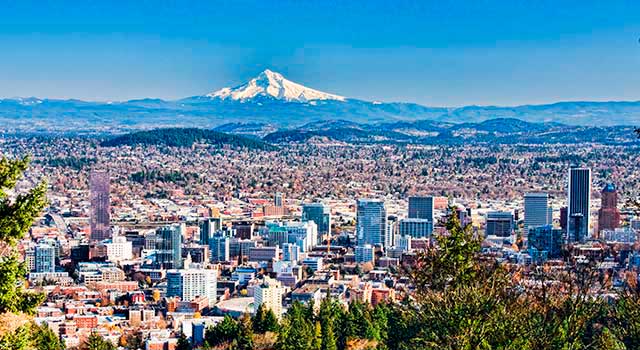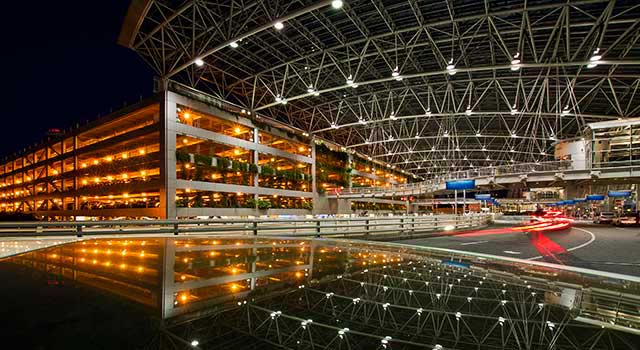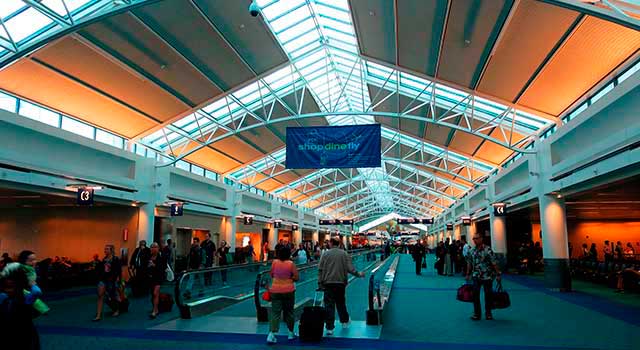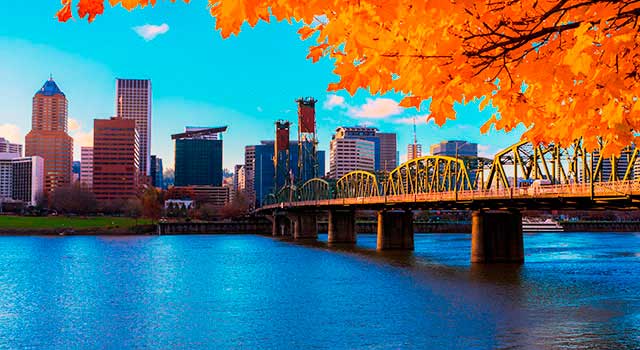 The top ten busiest routes are domestic flights. These are the following ones: Seattle/Tacoma, Los Angeles, San Francisco, Denver, Phoenix, Las Vegas, Chicago, Salt Lake City, San Jose and Dallas.
In 2015 the airport handled 16,850,952 million passengers, this figure ranks this year as the busiest one in terms of passenger traffic and it's expected to exceed it in during next years.
Terminals
PDX airport has one passenger terminal with concourses A, B C, D and E. The terminal is divided in two terminal Areas: North Terminal Area and South Terminal Area. Both Terminal areas are connected to each other through the Baggage Claim area and Ticketing.
- Concourses A, B and C are located in the South Terminal area.
- Concourses D and E are located on the North Terminal area.
In total the airport has 60 gates divided as follow: A1-A12, B1-B3, C1-C23, D1-D15 and E1-E7.
Concourse C, D and E have airline lounges (Alaska Airlines, Delta Air Lines and United Airlines respectively).
It is planned to extend Concourse E adding 6 more gates. Some airlines are going to be recolocate.
Facilities and Services
The airport has a lot of services and facilities available to all passengers that need it or request it. There are among others:
- Several restaurants and cafés
- Shops, gifts
- Art program
- Free wi-fi
- Conference center
- Luggage storage
- Mailing
Furthermore, there is assistance to passengers with special needs.
Rental Car
Check here the different options that do you have from Portland airport and book online your vehicle!
Transport
- Rail: TriMet/Max is the primary metropolitan area's transit company that provides service to and from the airport with its MAX Red Line light rail service that connects with the airport.
To pick up the rail, passengers must go to the baggage claim area located about 150 ft (50 m).
- Taxi and Charter Bus Service: There are different taxi companies that provide service to and from Portland airport. See the complete list at transport page.
- Shuttles: Some hotel courtesy shuttles provide service from Portland airport. Please, passengers may ask to their hotels to know if they have available the service.
- Transportation Network Companies: There are also Transportation Network companies that operates at PDX airport as LYFT, UBER and WINGZ, INC.
Portland airport in numbers
- One Terminal divided in two terminal areas: North and South
- 5 concourses: A, B, C, D and E
- 60 gates
- In 2015, more than 16 million passengers traveled through PDX airport
- Serves as a hub for 5 airlines
- 3 runways
- More than 218,021 aircraft operations during 2015
Contact information
Address: 7000 NE Airport Way, Portland, OR 97218, United States
Phone: +1 503-460-4234
Lost and Found
Baggage Claim Level.
Hours: from Monday to Friday 8am to 4om.
Phone: 503-460-4272.
Toll-Free: 1-800-547-8411, ext. 4272.